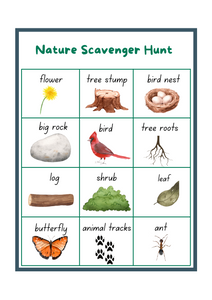 Nature Scavenger Hunt is an active game for the whole family. It is a great way to get out of the house, get some exercise, and explore with your kids! 
Print out this Scavenger Hunt before you take your next nature walk and search for items together. For an extra challenge, add a number of items that your chid needs to find (3 birds, 2 flowers). 

Beautiful watercolor illustrations were created by artists from all over the world.